Building a Foundation of Excellence
Welcome to Calcasieu Teachers & Employees Credit Union Youth Accounts.
If you're looking for the perfect way to teach your child (ages 14-18) about financial responsibility, opening a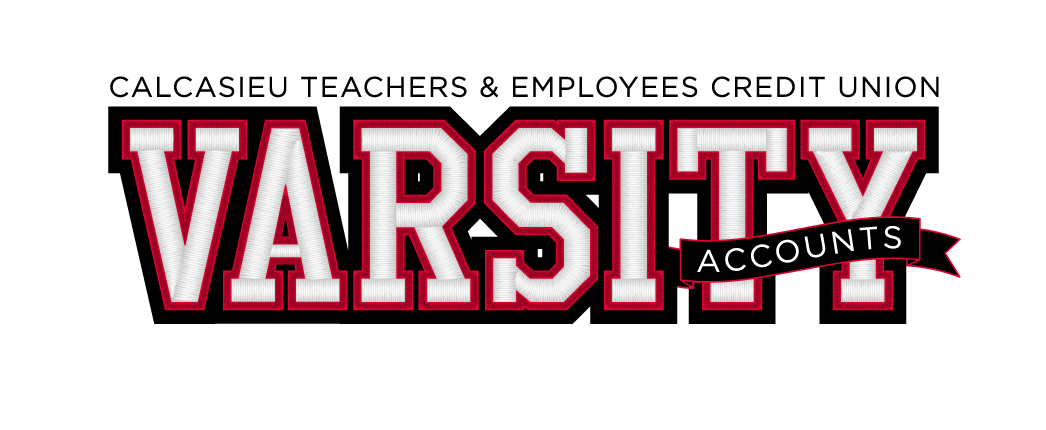 Varsity Account for them is the way to go.
With a Varsity Account, you'll get all the benefits of a traditional checking and savings account, plus a few extra perks to help your child manage their money more effectively.
Our Varsity Account comes with a FREE checking account with no monthly fees. This means your child can manage their money without worrying about unexpected charges.
In addition to a free checking account, your child will also have access to our online and mobile banking platforms available 24/7. With these tools, they (and you) can check their account balance, pay bills, and even deposit checks from the convenience of their phone or computer.
But that's not all! Our Varsity Account also includes a FREE VISA® debit card they can use to make purchases anywhere.
Making a deposit is simple with our mobile check deposit feature. Your teen can easily deposit checks from anywhere, at any time.
And if you're worried about your child overspending or falling below a certain balance, you can set up low balance alerts to help them stay on track and give some peace of mind.
Overall, the Varsity Account is a great way to help your child learn financial responsibility and manage their money more effectively. So why wait? Open an account today and give your child the tools they need to succeed financially!

Go to main navigation