Sticking to Your New Year's Resolution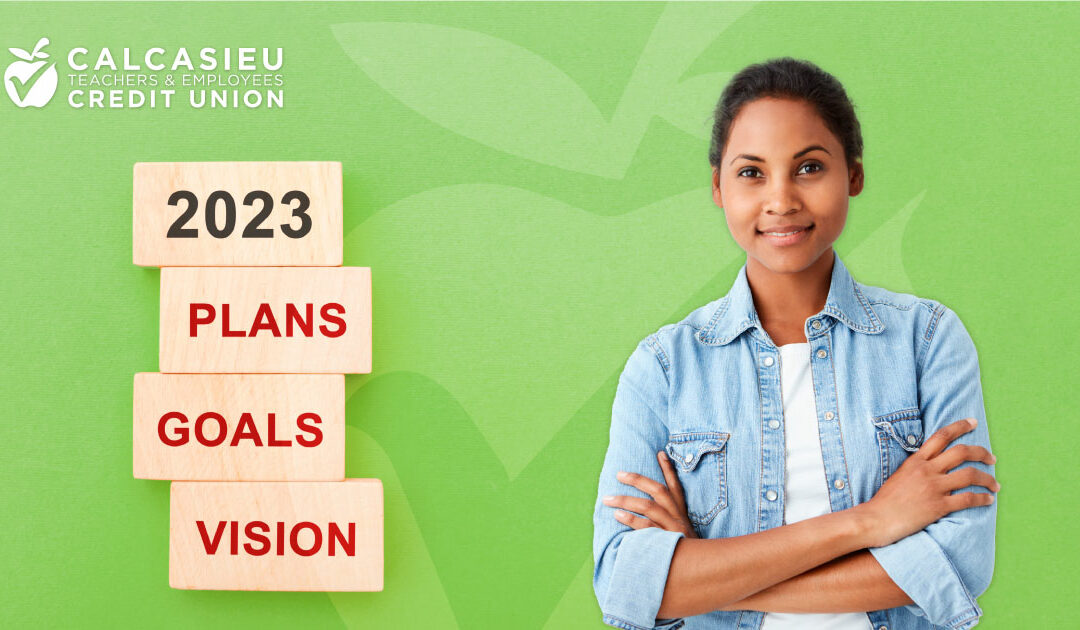 Happy New Year! As the new year approaches, many people make resolutions to improve their lives in various ways. One common resolution is to save money, whether it's to pay off debt, build up an emergency fund, or save for a big purchase. Here are some tips for sticking to your resolution to save money in the coming year:
Set specific and achievable goals: It's important to have a clear idea of what you want to achieve with your savings. Do you want to pay off a certain amount of debt? Save up for a down payment on a house? Setting specific goals will help you stay focused and motivated. Make sure your goals are realistic and achievable, too. Keep your goals a priority. Write them down on a note card and place them somewhere that will remind you daily to stick to the plan.
Create a budget: A budget is a plan for how you will spend and save your money. Start by listing all of your income and expenses, including bills, groceries, and any discretionary spending. Look for areas where you can cut back or eliminate unnecessary expenses. For example, you might consider canceling a subscription you don't use or eating out less often. A budget is one of the first steps to creating financial freedom and security.
Automate your savings: One easy way to save money is to set up automatic transfers from your checking account to a savings account. This way, you can save money without having to remember to do it manually every month. You can setup automatic transfers in your online banking account and set them to occur daily, weekly, monthly, or even trigger them to happen when a paycheck is deposited. Save money without even noticing it leave your account by enrolling in our debit card roundup program. Every purchase you make with your VISA® debit card will be rounded up to the next whole dollar and deposited into your savings account. It's like digitally putting your pocket change in a jar. If you're not a member yet, not problem. Open a savings account online today.
Shop around for the best deals: You can save money by being a savvy shopper. Take the time to compare prices and look for discounts or coupons before making a purchase. Many businesses are willing to match the price of the exact same item if you find it somewhere else for less. If you're an online shopper, be sure to check reviews on multiple sites to ensure you're getting the best value deal. You might also consider buying used items or shopping at thrift stores.
Consider your long-term financial goals: While it's important to focus on short-term goals like paying off debt, it's also important to think about your long-term financial goals. Are you saving for retirement? Do you want to buy a house someday? Keeping these goals in mind can help you make financial decisions in the short term that are also in your best interests in the long run.
Saving money isn't always easy, but it can be a rewarding and fulfilling resolution to make. By setting specific goals, creating a budget, automating your savings, shopping around for the best deals, and considering your long-term financial goals, you can make progress towards your savings goals in the coming year. Happy saving!
« Return to "Blog"
Go to main navigation