Protect Yourself from 3 Common Financial Scams in 2023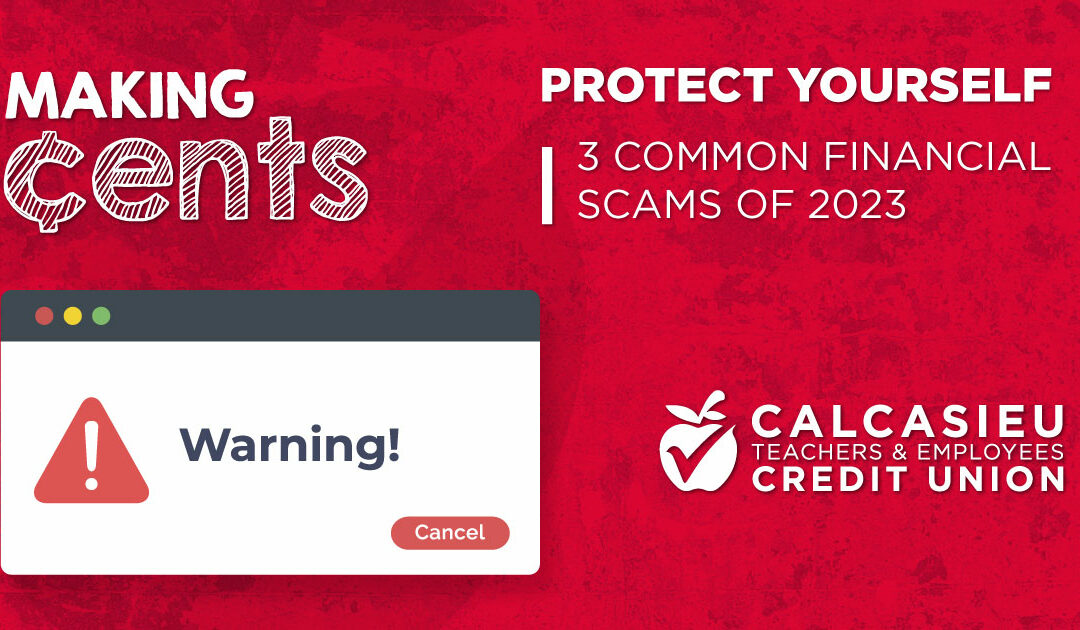 1. Phishing scams:
These scams involve criminals sending fake emails or texts that appear to be from legitimate companies or organizations in an attempt to trick people into revealing sensitive information such as login credentials or financial account numbers.
Example – One example of a phishing scam is an email that appears to be from a legitimate bank, asking the recipient to login to their account to update their personal information. The email includes a link that takes the recipient to a fake website that looks like the bank's login page. If the recipient enters their login credentials on the fake website, the criminals behind the scam can then use those credentials to access the victim's real account.
To avoid falling for a phishing scam, be skeptical of unsolicited emails or texts and never click on links or enter personal information in response to a request from an unknown sender.
2. Investment scams:
These scams involve convincing people to invest their money in fraudulent or high-risk ventures that are unlikely to generate a return. Criminals may use high-pressure tactics or false promises of easy profits to lure victims into these scams.
Example – One example of an investment scam is a company that claims to have developed a new technology that is guaranteed to generate high returns for investors. The company may use flashy marketing materials and pressure tactics to convince people to invest their money, but the technology may not actually exist or may not be viable.
To avoid falling for an investment scam, be wary of offers that seem too good to be true and do your research before making any investment decisions.
3. Debt relief scams:
These scams involve companies that promise to help people get out of debt by negotiating with their creditors or consolidating their debts. However, these companies often charge high fees and may not deliver on their promises, leaving people worse off than they were before.
Example – One example of a debt relief scam is a company that offers to negotiate with a person's creditors to reduce the amount of debt they owe. The company may charge a large upfront fee for its services, but may not actually negotiate any deals with the creditors or may not be able to deliver the promised results.
To avoid falling for a debt relief scam, be cautious of companies that charge upfront fees and do your research before choosing a debt relief service.
If you find yourself overwhelmed by high-interest credit card debt? Calcasieu Teachers and Employees Credit Union is here to help! Our debt consolidation loan allows you to combine your debts into one convenient monthly payment. By consolidating your debts into a personal loan with a lower interest rate, you could save money on monthly payments and pay off your debt faster. Plus, our friendly and knowledgeable staff is here to answer any questions you may have and guide you through the process. Don't let debt hold you back any longer. Learn more about our debt consolidation loan options.
There are a few general steps you can take to protect yourself from financial scams. Be skeptical of unsolicited offers, don't give out personal or financial information, don't rush into decisions, do your research, and don't pay upfront fees. By following these guidelines, you can help protect yourself from financial scams and make informed decisions about your financial affairs.
« Return to "Blog"
Go to main navigation