5 Ways to Avoid Overspending This Holiday Season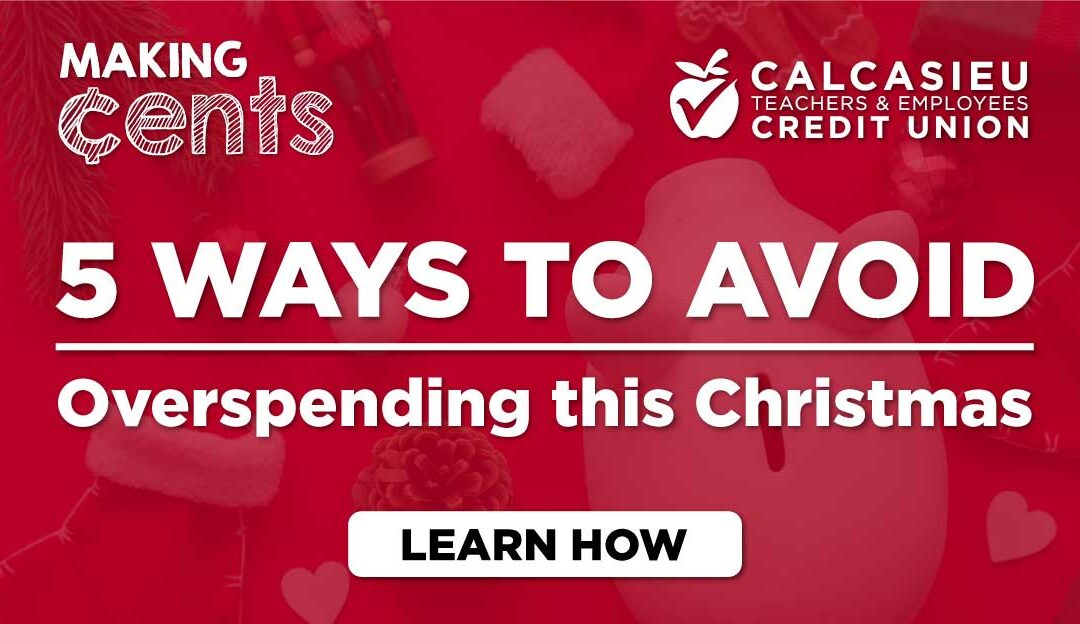 1. Set a Budget & Track Spending
It's important to set a budget when buying gifts for the holidays. A recent poll from Gallop estimates Christmas shoppers will spend an average of $932 this holiday season just on gifts. That's up nearly $100 from last year's poll.
Setting a budget and sticking to it is key to avoiding overspending. There are a variety of budgeting tools to help you stay on track this year. Download our excel budget tracker online today.
2. Limit self-gifting
The increase of "self-gifting" among holiday shoppers continues to increase. Self-gifting refers to people who purchase gifts for themselves while out buying gifts for their loved one. Retailers are aware of this trend and will place advertising to capture those extra dollars out of you.
You most certainly deserve a little something extra for all that hard work finding the perfect gifts. However, it's important to be aware of the self-gifting trend and set a budget and goals for your shopping trips.
3. Watch out for retail tricks
Retailers know exactly how to squeeze those extra dollars out of your budget. Nearly every store you visit will have a special holiday shopping deal advertised. These deals are designed primarily to increase your spending levels. This is another reason why a budget is important.
Examples of retail tricks to be wary of are:
Loyalty cards
Discounted gift cards
Decoy pricing & large sale signs
High profit items at the front of the store
BOGO (Buy one – get one) deals that make you buy more than you intended
4. Set Expectations
Christmas is time when we tend to go above and beyond. It's easy to overspend when we're buying for the ones we love most. If you're serious about maintaining a healthy spending level within your budget, set expectations early.
For example, some families elect to purchase three gifts each year for their immediate family. One gift is something they want, another is something they need, and the final one is an experience to share with the family. A gifting style like this can often times mean more to our loved ones instead of buying a room full of wrapped gifts.
Whatever you choose to do, it is helpful to inform those around you of your decision and why you made it. And remember "presence" is greater than "presents."
5. Christmas Club
The best way to avoid overspending this holiday season is to start saving early. A little bit each month goes a long way. At Calcasieu Teachers & Employees Credit Union, we offer a free service to our members called the Christmas Club. Christmas Club accounts are special savings accounts that help you save money each month. Members determine the amount they want to spend on Christmas expenses each year and an automatic transfer is established to fund the account. Then, funds are released to your account at the beginning of November each year giving you the extra boost in income for the holiday season.
Save even more by using the Debit Card Roundup Program. Every purchase you make with your VISA® debit card will be rounded up to the next whole dollar. It's like digitally putting your pocket change in a jar.
Learn More about Christmas Club
« Return to "Blog"
Go to main navigation